Dr. Adeeb Alam
Consultant Musculoskeletal Radiologist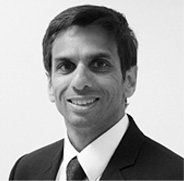 Dr Adeeb Alam is lead Consultant Musculoskeletal Radiologist based at St Peter's Hospital, Surrey.
After surgical training in London and the South-East he joined the Oxford Radiology Training Program in September 2000. He became a Clinical Fellow in Musculoskeletal Radiology at the Nuffield Orthopaedic Centre, Oxford where he undertook an intensive 1 year training program in all aspects of musculoskeletal radiology. He has published extensively in both Radiology and Orthopaedic journals and is involved in the training of Specialist Registrars in Radiology and in Orthopaedic Surgery from St George's Hospital, London.
He is also a member of the British Society of Skeletal Radiologists and European Society of Skeletal Radiologists.
To know more about Dr. Adeeb Alam please visit www.prime-health.co.uk.