Mr. Oscar Garcia-Casas
Consultant Spine Surgeon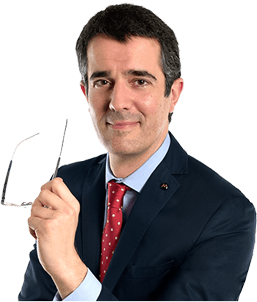 Mr oscar Garcia-Casas graduated from the Universitat Central de Barcelona UB, Spain. His surgical training was undertaken in Barcelona at the Hospitals del Mar i l'Esperança UAB and he qualified as a Trauma & Orthopaedic surgeon in 2004. Throughout his training he has had focused his interest in spinal surgery. He tailored his rotation towards spinal pathologies with five years of intense mentoring by Profesor Enric Caceres-Palou, former President of the European Federation of National Associations of Orthopaedics and Traumatology (EFORT). He completed a spine surgery fellowship at the Centre Hospitalier Universitaire CHU, Bordeaux.
Mr Garcia-Casas specialised for six years as a consultant in lumbar and cervical degenerative and trauma surgery. In 2010, he was appointed as a spinal consultant at the Hospital de la Santa Creu i Sant Pau UAB in Barcelona. He continued to develop his skills to the highest standard including tumour spinal surgery. In November 2014, he was appointed as a Consultant Spinal Surgeon at Ashford & St Peter's NHS Trust.
Mr Garcia-Casas can see patients for:
You will need the Adobe Reader to view and print these documents.