Mr. Vishal Prasad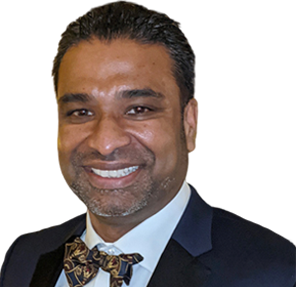 Mr Vishal Prasad is a consultant trauma & orthopaedic surgeon, specialising exclusively in spinal surgery.
His specialist areas include: Degenerative cervical, thoracic and lumbar spine. Minimally invasive spinal surgery – XLIF, Kyphoplasty, Trauma. Adult and Paediatric Deformity assessment.
Vishal studied at St Andrews and Manchester University. His basic surgical training was undertaken in Manchester before gaining entry into the South West Thames higher surgical rotation. Throughout his training Vishal had a strong interest in spinal surgery. He tailored his rotation towards spine and worked with all of the spinal consultants on the South West Thames rotation. He accumulated 3 years of experience in degenerative, tumour and trauma surgery and consolidated his training with a 12 month fellowship in adult and paediatric deformity, and complex revision at the Royal National Orthopaedic Hospital. Vishal was then appointed as a locum spinal consultant at the RNOH for 16 months to continue developing his skills to the highest standard before taking up his substantive NHS post.
You will need the Adobe Reader to view and print these documents.