Dr. Demitrios Tzias
Consultant Musculoskeletal Radiologist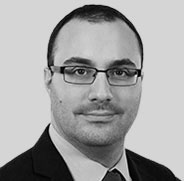 Dr. Demitrios Tzias is a consultant musculoskeletal radiologist based at Ashford and St Peter's NHS Trust.
He specialises in musculoskeletal imaging including MRI as well as image guided injections for treatment of long termjoint and tendon conditions and sports injury.
He qualified from Imperial College medical school in 2005 and trained in Radiology at St George's Hospital, where he completed subspecialty training in Musculoskeletal Radiology.
Dr. Tzias works closely with orthopaedic and sports consultants and physiotherapists to develop the most holistic treatments for patients and apply the latest therapeutic radiological techniques.