Mr. Mohamed A Imam
Consultant Trauma and Upper Limb Surgeon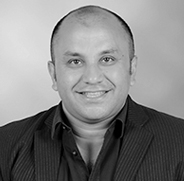 Mr. M. A. Imam is fully trained in Trauma and Orthopaedic surgery. He provides expert treatment, both surgical and non-surgical, of all conditions of the shoulder, elbow, wrist and hand. He was awarded multiple distinctive international awards and travelling fellowships from the AAOS, AANA, ISAKOS, EFORT, AO and others. He has completed two Degree level theses including a PhD on the healing of rotator cuff tendons tears and successfully filed patents.
Following the completion of specialist training, He undertook international and national upper limb fellowships at distinguished centres of excellence. These included embarking on specialist upper limb fellowships training at internationally recognised units: the Wrightington Upper Limb Unit, an Orthopaedic Centre of Excellence, the Royal Orthopaedic Hospital in Birmingham and an upper limb fellowship in the Rowley Bristow Orthopaedic Unit, Chertsey, Surrey where he currently works as a substantive consultant. He also undertook another fellowship overseas with Professor Christian Gerber; the world-leading pioneer of modern shoulder surgery, at Der Balgrist University Orthopaedic Centre in Zurich, Switzerland. He also undertook a complex trauma fellowship in John Radcliff hospital, the major trauma centre in Oxford and BGU Trauma centre in Ludwigshafen, Germany. He also undertaken travelling fellowships to gain an up-to-date international experience in Mayo Clinic, The Steadman clinic (US Olympic team centre of excellence) and Stanford University in the USA. He also undertook multiple travelling fellowships in Europe; these include Madrid, Munich and Heidelberg.
Mr. M Imam is heavily involved in research, having published over 70 peer-reviewed publications in top international medical journals and written more than 12 textbook chapters on upper limb injuries. He is the chief investigator of more than one national and international studies. He has authored two books, one on the uses of stem cells in orthopaedics and another reference atlas in shoulder arthroscopy. His current research interests include novel materials, COVID19 infection and its relation to orthopaedic and trauma outcomes, Artificial intelligence in surgery, the use of stem cells for cartilage and tendon repair, bone marrow concentrate, platelet-rich plasma, ligament and cartilage regeneration, optimising outcomes after total joint replacements, minimally invasive fracture fixation devices, arthroscopy outcomes, bone healing and techniques to aid rapid return to sport after injury. He has designed orthopaedic instruments, designed and has published more than ten novel surgical techniques.
To know more about Mr. M Imam please visit www.thearmdoc.co.uk.