Mr. Rohit Gupta
Consultant Orthopaedic and Upper Limb Surgeon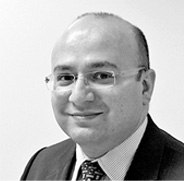 Mr Rohit Gupta BSc (Hons), MBBS, FRCS (Eng), FRCS(Tr & Orth), is a Consultant Trauma and Orthopaedic Surgeon specialising in upper limb surgery at Ashford and St Peter's Hospitals NHS Trust, Middlesex. He provides private treatment for shoulder, elbow, hand and wrist complaints, both surgical and non-surgical, at a number of independent clinics in Surrey and Berkshire.
Training & Experience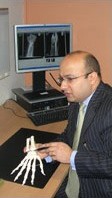 Mr Rohit Gupta ​was born in the UK and grew up in Scotland, Africa, Hong Kong and Kent. His medical undergraduate training took place at Guy's Hospital Medical School, University of London, qualifying in 1993. His post-graduate surgical training was at Guy's & St. Thomas' Hospitals, London. Specialist Orthopaedic Surgery training was undertaken in the South East Thames region of the NHS (South East London & Kent), including world-renowned Guy's & St. Thomas' Hospitals, London and King's College Hospital, London.
Upon completion of his orthopaedic training, Mr Gupta undertook one year of Specialist Surgical Fellowship training in Shoulder / Upper Limb Surgery & Sports Medicine / Arthroscopic Surgery in Perth, Australia in 2003-4. He worked with some of the best surgeons in Australia to hone his complex arthroscopic reconstructive skills, and therefore minimally invasive / keyhole surgery is now a real forté of his.

Mr Gupta was subsequently appointed as Consultant Trauma & Orthopaedic Surgeon with a specialist interest in Shoulder & Upper Limb Surgery at the nationally-renowned Rowley Bristow Orthopaedic Unit, Ashford and St Peter's Hospitals NHS Trust,where he has been instrumental in developing the Upper Limb Surgery service since 2005. He has also developed a Specialist Upper Limb Private Practice based around West London, Surrey and Berkshire, with private clinics held in Chertsey, Woking, Windsor and Weybridge.
Clinical Interests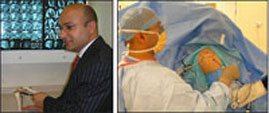 Mr Gupta is fully trained/accredited in all aspects of Trauma and Orthopaedic Surgery and uses the latest technology in diagnostic investigation, including MRI arthrography, 3-D CT scanning, high definition ultrasound, digital radiology, nuclear medicine scanning, and electromyography.
Providing both surgical and non-surgical treatment for conditions affecting the shoulder, elbow, hand and wrist, Mr Gupta works with a multidisciplinary team of radiologists (specialised in Musculoskeletal Radiology), anaesthetists (specialised in Upper Limb Regional Nerve Blockade), physiotherapists and occupational hand therapists. His use of the very latest investigative techniques and technologies allows him to offer an informed and expert diagnosis, and his specialist expertise in arthroscopic (keyhole) surgery means that, where surgical treatment is indicated, he is able to offer the least invasive procedure possible.
In addition Mr Gupta is highly skilled in techniques to treat arthritis in the shoulder, elbow, wrist and finger joints, including joint replacement surgery for cases where other treatments have proved ineffective. He offers all forms of shoulder and elbow replacement surgery, from partial and resurfacing techniques to complex revision replacements. For fingers, he is able to replace the knuckle joints (MCP joints) and first joint of the finger (PIP joint) with modern, hard-wearing replacements (prostheses).

Research Interests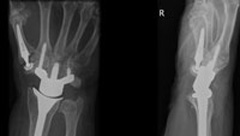 Mr. Rohit Gupta has been involved in numerous research projects over the years during his training and currently as a Consultant. Many of these have been published in peer-reviewed journals, and / or presented at conferences at regional, national and international level. Further details of individual research projects may be obtained upon enquiry.
To know more about Mr. Rohit Gupta please visit www.privatehealth.co.uk.